Members:
9. Smt Monika Shekhawat
10. Smt Renu Dhetarwal
There is a women's forum functioning in the college under the charge of a senior lady lecturer. The broad

objectives

of the Cell are:
·

T
o make women aware of their rights,
·

T
o make them aware of the productive roles they can play in society and nation building,
·

T
o sensitize the students, and society at large, about problems of, and issues related to women,
·

T
o bring about attitudinal change in men towards women,
·

T
o help women become self-supporting, etc.
This cell is supposed to conduct activities like debates, essay competitions, seminars, extension lectures, workshops, presenting women role-models, conducting surveys, making studies about women's issues, making girls interact with successful women entrepreneurs, arranging motivational lectures, etc.
And, mehandi competition too can be had, for the sake of fun, if at all one is bent upon having it. But, do you think this can be an activity which may help in any manner in achieving the objectives of the Women's Cell?

In fact, such competitions may reinforce the traditional image of a woman as playing just a reproductive role in society, and no useful productive role for them.

Food for thought!
In this direction Women Cell organizes so many competitions , like Mehandi, paper cutting, essay, story and poem writing, group discussion, quiz contest, debate, poster presentation, etc. and a magazine "Sahar" ia also published by the Cell with the objective to develop and promote creativity in the girls students and to make awareness in them.
Work shop on Yoga and streess management 22.9.2022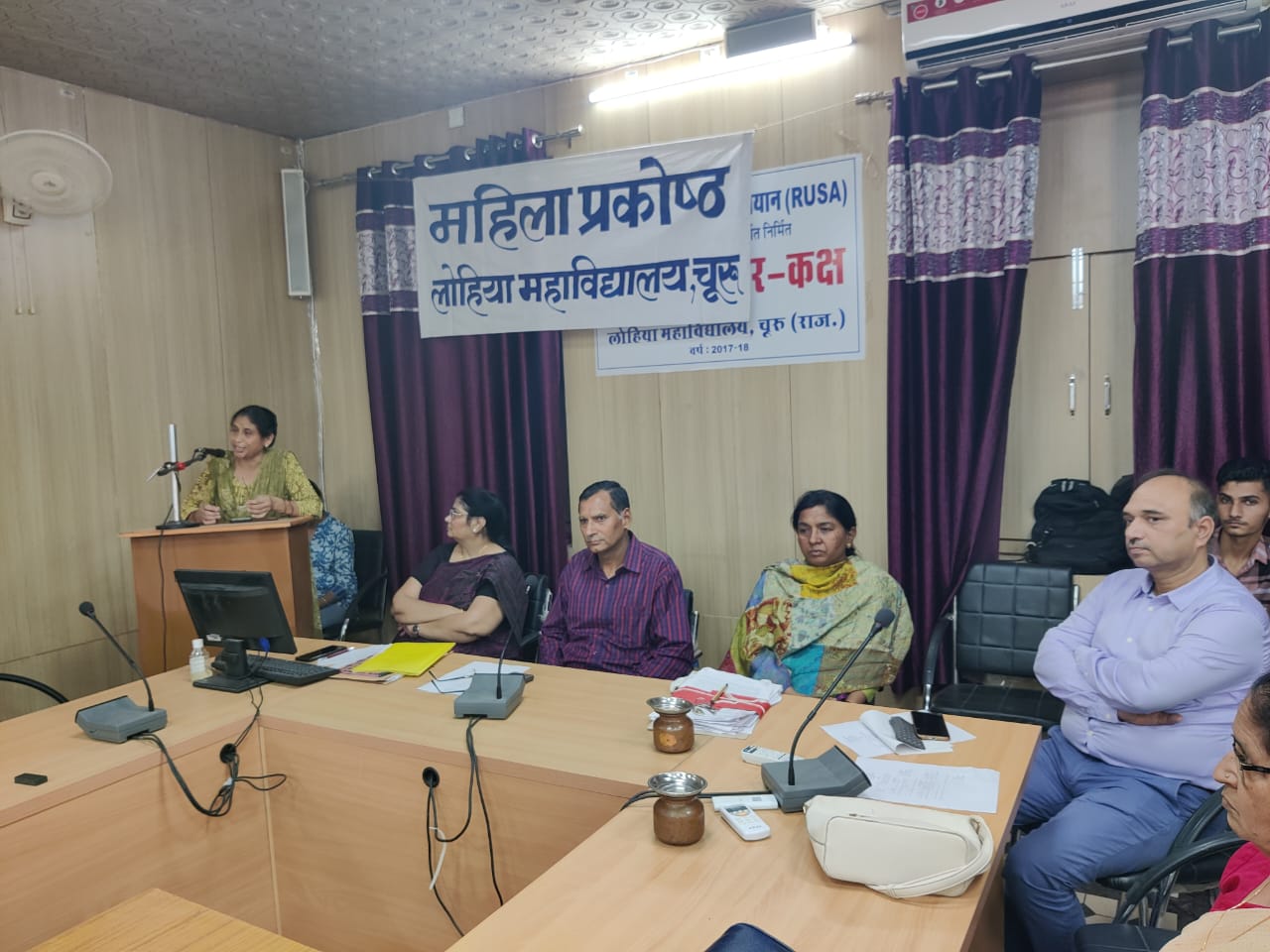 Progrm on women care