NCC/NSS/Rover Crew and extension activities :
NCC :-
Two companies of NCC are working in this college. In No.1 company 16 0 students are enrolled and the in charge officer of this company is Capt. Dr. L.N. Arya. In No.2 company 107 students are enrolled and the in charge officer of this company is Lt. M.A. Khan. The training was provided to 267 NCC cadets of this college during the session 2010-11 according to the determined syllabus for course of NCC. The NCC cadets of this college participated In various camps of national and Rajasthan state level during the session 2010-11, as follows :
| | | |
| --- | --- | --- |
| S. No. | Name of the camp | No. of participating students |
| 1. | Annual Training Camp (ATC), Churu | 140 |
| 2. | G.P. Selection Camp, Churu | 20 |
| 3. | Pre. R.D. Camp, Jaipur | 01 |
| 4. | All India Tracking Camp, Gujrat | 05 |
| 5. | NIC, Gujrat (National Integrating Camp) | 05 |
| 6. | NIC, Udaipur (National Integrating Camp) | 04 |
| 7. | Advance Leadership Camp | 05 |
| 8. | Armed Training Camp, Vardhman | 80 |
The NCC cadets of this college celebrated "Bhashai Sadbhawana Diwas" on 21st November, 2010 and also taken swear to maintain courtesy. The 'B' Certificate examination result in the session 2009-10 was 100 % whereas 'C' Certificate examination result was 85 %. The student of Lohia college, Under Officer Sunil Kumar was selected for Republic Day pared.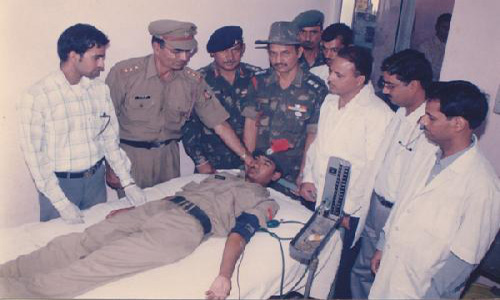 NSS :-
The total number of volunteers of NSS in the college is 429. The creative activities have been performed under NSS in the college during the whole academic session. In these activities blood donation, human rights awareness, health, tree plantation, views conference, lectures, youth week and various competitions are included. A view conference was organized on the occasion of Rajiv Gandhi's birthday (Sadbhavana Divas) on 20th August, 2010. Two volunteers from unit I & II were sent to Ajmer on 25th September, 2010 to participate in last Republic day camp 2010. A volunteer was selected for last Republic day pared camp, Kota 2010. 1st October, 2010 was celebrated as blood donation day. On this occasion the views describing the need and importance of blood donation were presented in views conference on blood donation : great-donation. Six volunteers were sent to participate in Aahinsha Yuva camp held at Jain Vishva Bharti, Ladanu from 21st to 23rd October, 2010. The communal integrity week was celebrated from 19th to 25th November, 2010. Six volunteers were sent from college in November, 2010 to participate in the workshop on Harit Rajasthan avm Yuva, held at Bikaner. The college campus not only made neat and clean in various one day camps held in the college but many literary programs were also organized. Seven days special camp was organized from 23.12.2010 to 30.12.2010 at Mangala Colony, Churu, Dhani Lalsingh pura, Gandhi Colony, Churu and Saupura under guidance of program officers Dr. A.L. Kulhari, Dr. M.M. sheikh, Smt. Saroj Harit and Prof. G.L. Digrawal and the theme of this camp was related to education, environment, woman empowerment and health.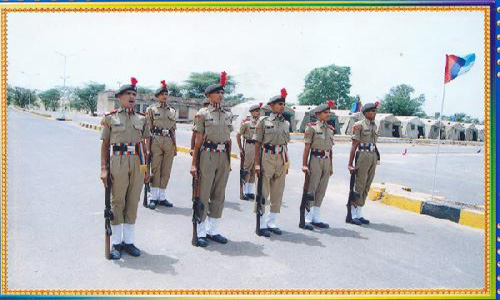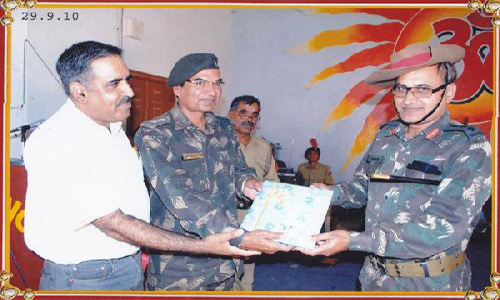 Rovers Crew/Scout :-
The activities of covers crew were accomplished under command of Dr. Pawan Kumar in this session. Two students had participated in rovers ranger education and bravery camp, Sri Nagar. One student had participated in Mat training camp organized at Mount Abu. Five students had participated in Praveen va Nipun ranger training program organized at Ridmalsar, Bikaner.
There is a women's cell functioning in the college under the charge of a senior lady lecturer. The broad

objectives

of the Cell are:
·

T
o make women aware of their rights,
·

T
o make them aware of the productive roles they can play in society and nation building,
·

T
o sensitize the students, and society at large, about problems of, and issues related to women,
·

T
o bring about attitudinal change in men towards women,
·

T
o help women become self-supporting, etc.
This cell is supposed to conduct activities like debates, essay competitions, seminars, extension lectures, workshops, presenting women role-models, conducting surveys, making studies about women's issues, making girls interact with successful women entrepreneurs, arranging motivational lectures, etc.
And, mehandi competition too can be had, for the sake of fun, if at all one is bent upon having it. But, do you think this can be an activity which may help in any manner in achieving the objectives of the Women's Cell?

In fact, such competitions may reinforce the traditional image of a woman as playing just a reproductive role in society, and no useful productive role for them.

Food for thought!
In this direction Women Cell organizes so many competitions , like Mehandi, paper cutting, essay, story and poem writing, group discussion, quiz contest, debate, poster presentation, etc. and a magazine "Sahar" ia also published by the Cell with the objective to develop and promote creativity in the girls students and to make awareness in them.