Welcome to Lohia College, Churu
University Practical Shedule 2022.... Geography
University Practical Shedule 2022... Science Batch B Sc Pt III Batch B Sc Part II Batch B Sc Pt I
PG Previous Online Admission for 2021-22 starts from 08.12.2021
Last date of Form filling extended to 01.01.2022
CLICK HERE FOR ADMISSION
PAPERS OFFERED AT PG LEVEL ACROSS ALL PROGRAM
Applications invited for vacant category seats across all subjects. Last date for applying online is 30.01.2022
Lists for admission to PG classes 2021: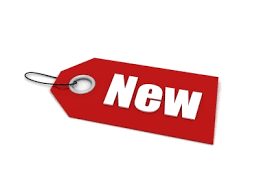 Documents required at the time of verification
Last date of document verification....... 08.02.2022
Last date of fee deposition at e-mitra.....08.02.2022
NODAL OFFICER FOR ONLINE ADMISSION 2021
| | | |
| --- | --- | --- |
| Program | Name | Contact No |
| UG | DR A L KULHARI | 9414465544 |
| PG | DR A K SAXENA | 9414676550 |
VIGYAPTI FOR VIDYA SAMBAL YOJNA
APPLICATION FORM FOR VIDYA SAMBAL YOJNA
Regarding Subject Change in BA Part I
Fee Structure for UG part I 2021-22
Subject Combination for UG part I 2021-22
Subject Report for UG part I 2021-22
Merit/Waiting list for UG Admissions

Convenors for Promoting Students 2021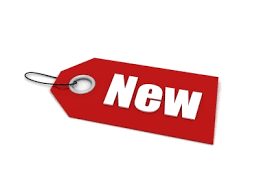 | | | | | |
| --- | --- | --- | --- | --- |
| CLASS | Name of Convenor | Contact no | List of promoted students | Admission list |
| B A II | SH R K LATA | 9414775968 | | |
| B A III | Smt RUPA SHEKHAWAT | 9460548587 | CLICK HERE | |
| B Com II | DR M K KHARDIYA | 9928273463 | CLICK HERE | |
| B Com III | SH SURESH KUMAR | 8209980820 | CLICK HERE | |
| B Sc II | DR B K AGARWAL | 9414676541 | Maths Bio | |
| B SC III | Smt MADHU CHOUDHARI | 9461397582 | Maths Bio | |
| PG FINAL | DEPARTMENTAL INCHARGE | | See Below table | |

Last date of fee deposition for UG part II and III promoted students at e mitra .....20.10.2021
Mentors for Anandam faculty of Arts Science Commerce
Churu, the gateway to the great Indian Thar Desert, is a sleepy town with extremes of temperature — mercury soaring to dizzy heights in summer and dipping to sub-zero levels in winter. This makes the people of this region a hardy lot. By and large, it is a peaceful area with life moving at
a slow pace. Surrounded by shifting golden sand dunes, and dotted with havelis with vibrant colored frescoes, it is an exotic location for an outsider. The town is a cultural and religious hub of Rajasthan. Modernity blends with tradition in a curious way with tradition slightly dominant over modernity.
Lohia College is one of the best and the oldest co-educational colleges in Rajasthan. With huge and magnificent building for the college as well as for its hostel, adequate modern infrastructural facilities are available. Predominantly a rural college, it caters to the needs of the students of even the adjoining districts of Jhunjhunu, Hanumangarh & Sikar. Students from even remote areas prefer to get admitted to this college in view of its reputation as an excellent center for learning. The college offers post graduate courses in many subjects.
We provide a safe and secure environment to the girls to pursue their studies without any fear.
There is committed teaching faculty. Academic standards are high. Research facilities are available in some of the subjects. The college provides a trouble- free environment for meaningful learning.
This college has also been selected by the Govt of Rajasthan as a Model College for being a Center of Excellence. For teaching spoken English, there is a language lab, and highly trained, talented & competent faculty members. For IT training, there's a Knowledge Center.
Phone & Fax No. 01562-250362
e-mail: lohiacollegechuru@gmail.com